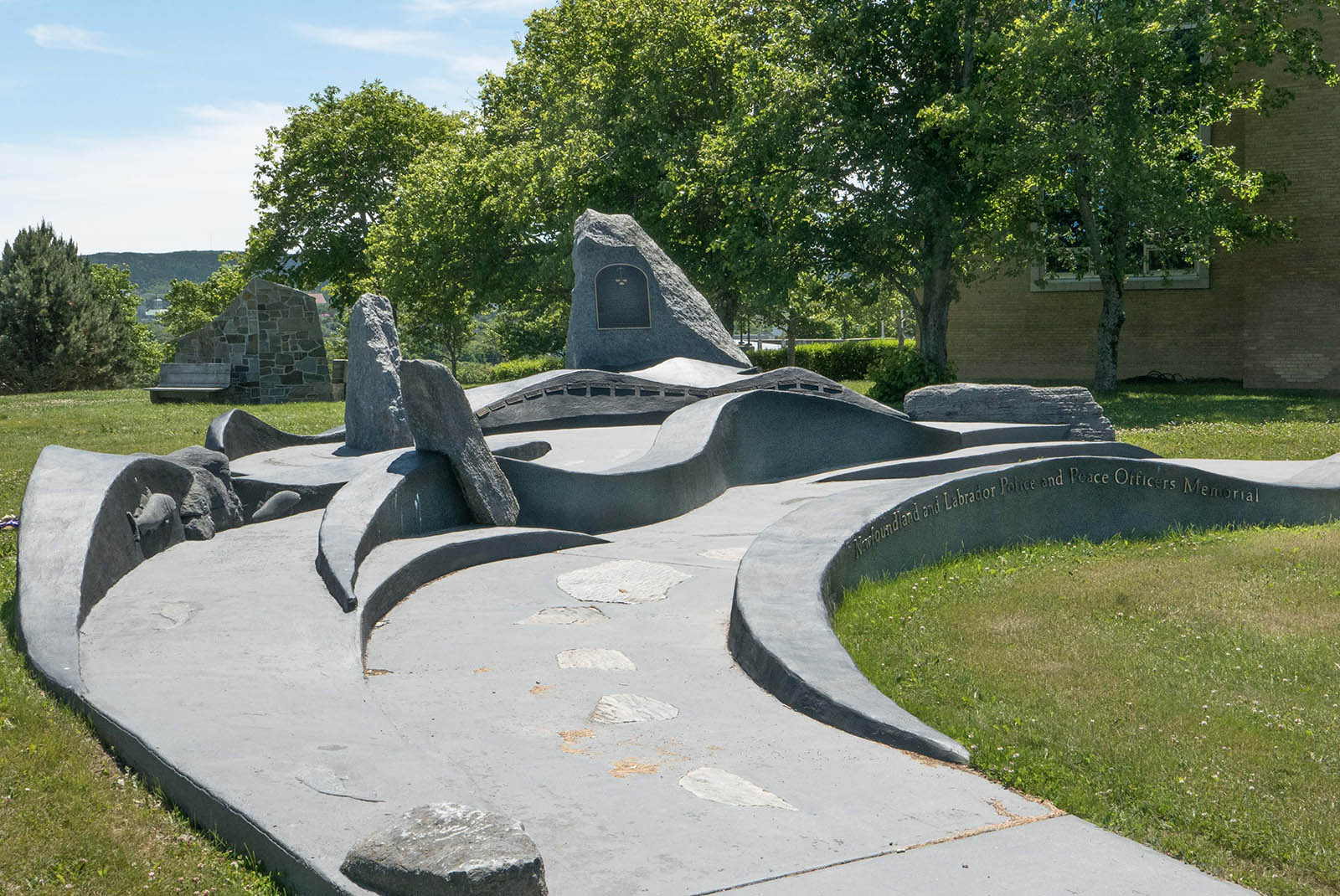 Photograph by Bob Brink
⇦ back
NL Police and Peace Officers' Memorial
by Don Foulds
Sculpture 
(Labradorite, flagstone, and black marble)
Confederation Hill, St. John's
100 Prince Philip Dr., St. John's, NL A1B 3R4
Go to map ↓
This memorial is dedicated to the memory of the police and peace officers who lost their lives in the line of duty. Names are etched on a plaque and mounted individually on the wall of the memorial. Rocks and water represent stability and fluidity and reference "the police and peace officers whose actions create a stable environment in a world of conflict." (Police and Peace Officers' website)
The stones used for the monument came from Ten Mile Bay in Labrador, while the flagstone and marble came from the Corner Brook area. The artist Don Foulds engaged the students from the Visual Arts Department at Grenfell Campus and professional craftspersons to work on various segments of the monuments.
The last Sunday in September is recognized as Newfoundland and Labrador Police and Peace Officers' Memorial Day. A parade and service are held at the memorial site to mark the occasion.
Artist bio
Don Foulds was born in Saskatoon in 1952, and now lives in Corner Brook, NL. He studied at the University of Saskatchewan and has taught art making across Canada and Ireland. In 2006, we was elected to the Royal Canadian Academy of Arts.
donfoulds.com