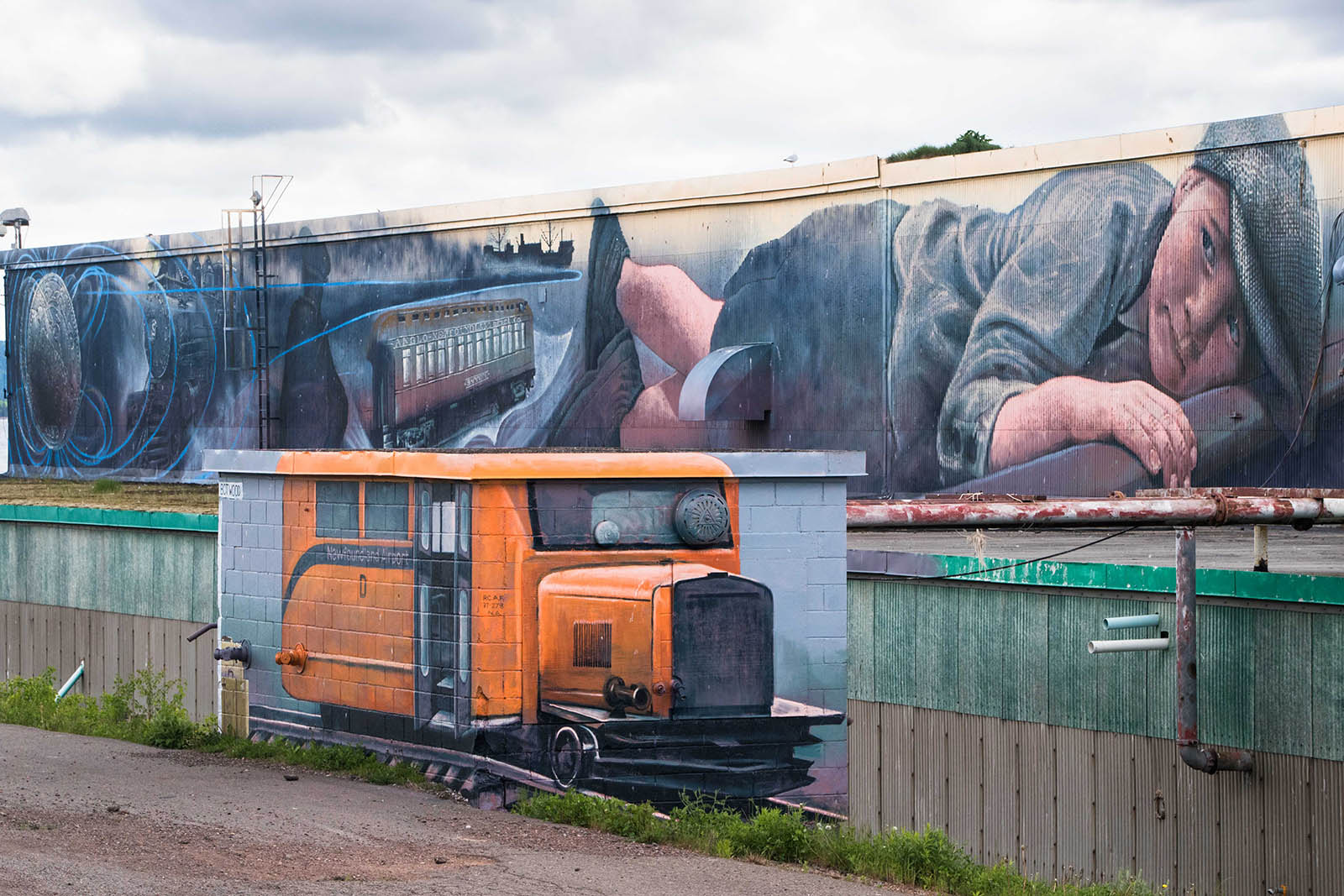 Photograph by Bob Brink
⇦ back
Come Home
by Charlie Johnston
Mural 
(Acrylic on fibreglass cladding)
Paper Shed Building, Water Street and Circular Road, Botwood
33 Water Street, Botwood, NL A0H 1E0
Go to map ↓
There are 13 world-class murals in the Town of Botwood, including the largest one in Atlantic Canada. The iconic railway mural measures 18' x 450' and is located on the paper shed building on Water Street.
Artist Charlie Johnston created the Come Home mural, paying homage to the railway that reached the Exploits banks in 1893.
This mural is one of four painted by Johnston for the Botwood Mural Arts Society. The other three are located at the Canada Post office, Foodland, and Dockside Restaurant.
Watch Johnston talk about the work as he painted the mural in 2018, the year the town hosted the Global Mural Conference.
Artist bio
Charles Henry Jacques Johnston was born in 1962 in Selkirk, Manitoba. He has a BFA from the University of Manitoba. His work includes hundreds of murals and billboards across Canada, the USA and China, depicting portraits, landscapes, architectural renderings, still life, graphics, and more. His company, C5 Artworks, is based in Winnipeg.
charliejohnston.ca