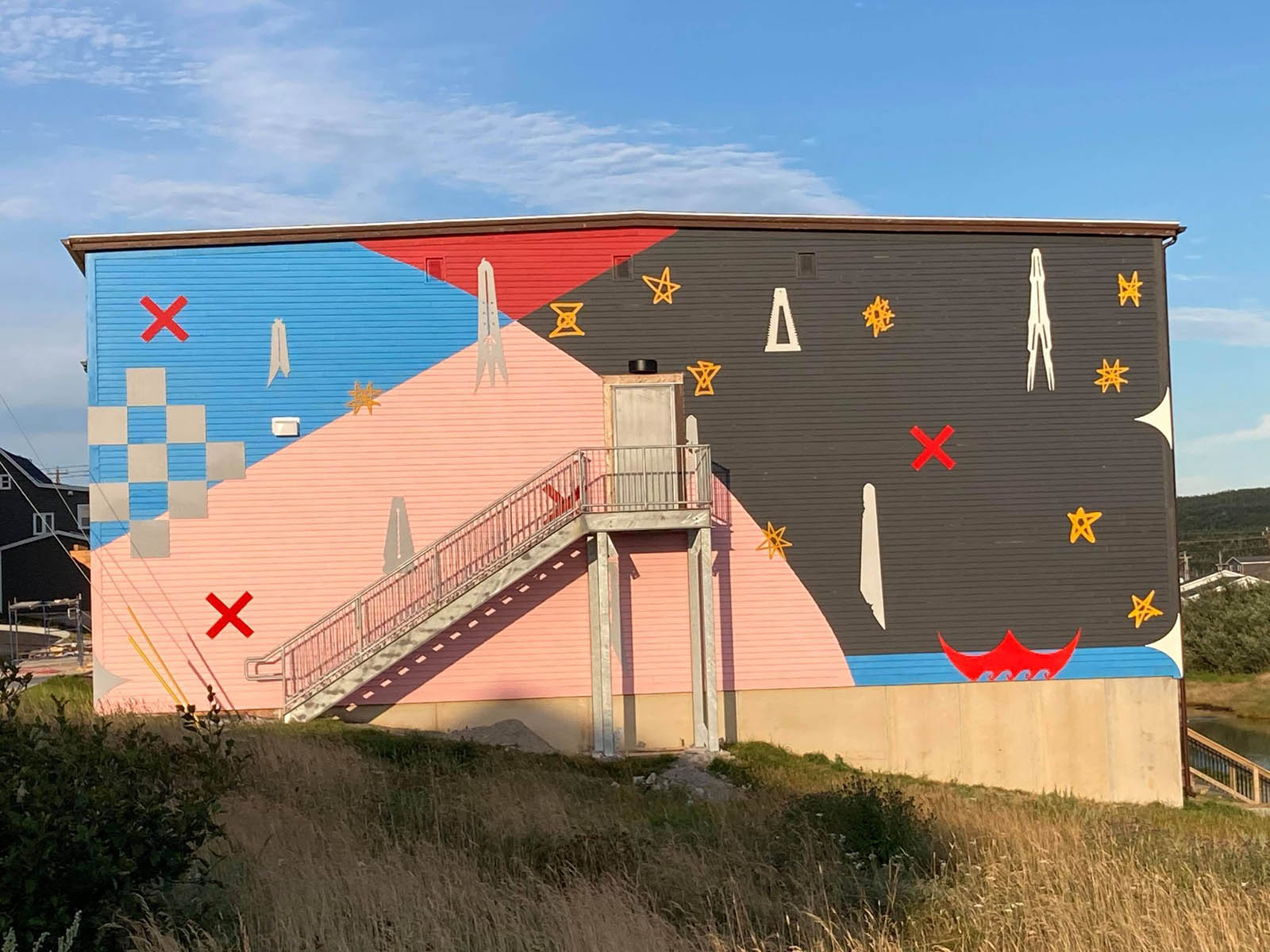 Photograph by Wendy Shirran
⇦ back
Pi'tawe'k
by Jordan Bennett
Dr. Hilda Tremblett Wellness Centre, Bonavista
25 Church St., Bonavista, NL A0C 1B0
Go to map ↓
Jordan Bennett's Pi'tawe'k was created in 2019 for the Bonavista Biennale, a month-long contemporary art event on the Bonavista Peninsula. After the Biennale, Bennett's artwork was acquired by the Town of Bonavista, and it remains in the community.
Located on the exterior wall of the Wellness Centre building, a former high school, the large-scale mural measures 30' x 50'. Bennett's design comprises an assemblage of artforms expressing the Mi'kmaq and Beothuk cultures. These forms were made with reflective material and they are illuminated at night by the headlights of passing vehicles.
Follow the links to read more about the work and this year's Bonavista Biennale.
Artist bio
Jordan Bennett is a Mi'kmaq visual from Stephenville Crossing, Ktaqamkuk (Newfoundland). Jordan's ongoing practice utilizes painting, sculpture, video, installation and sound to explore land, language, the act of visiting, familial histories and challenging colonial perceptions of indigenous histories and presence with a focus on exploring Mi'kmaq and Beothuk visual culture of Ktaqamkuk.
jordanbennett.ca