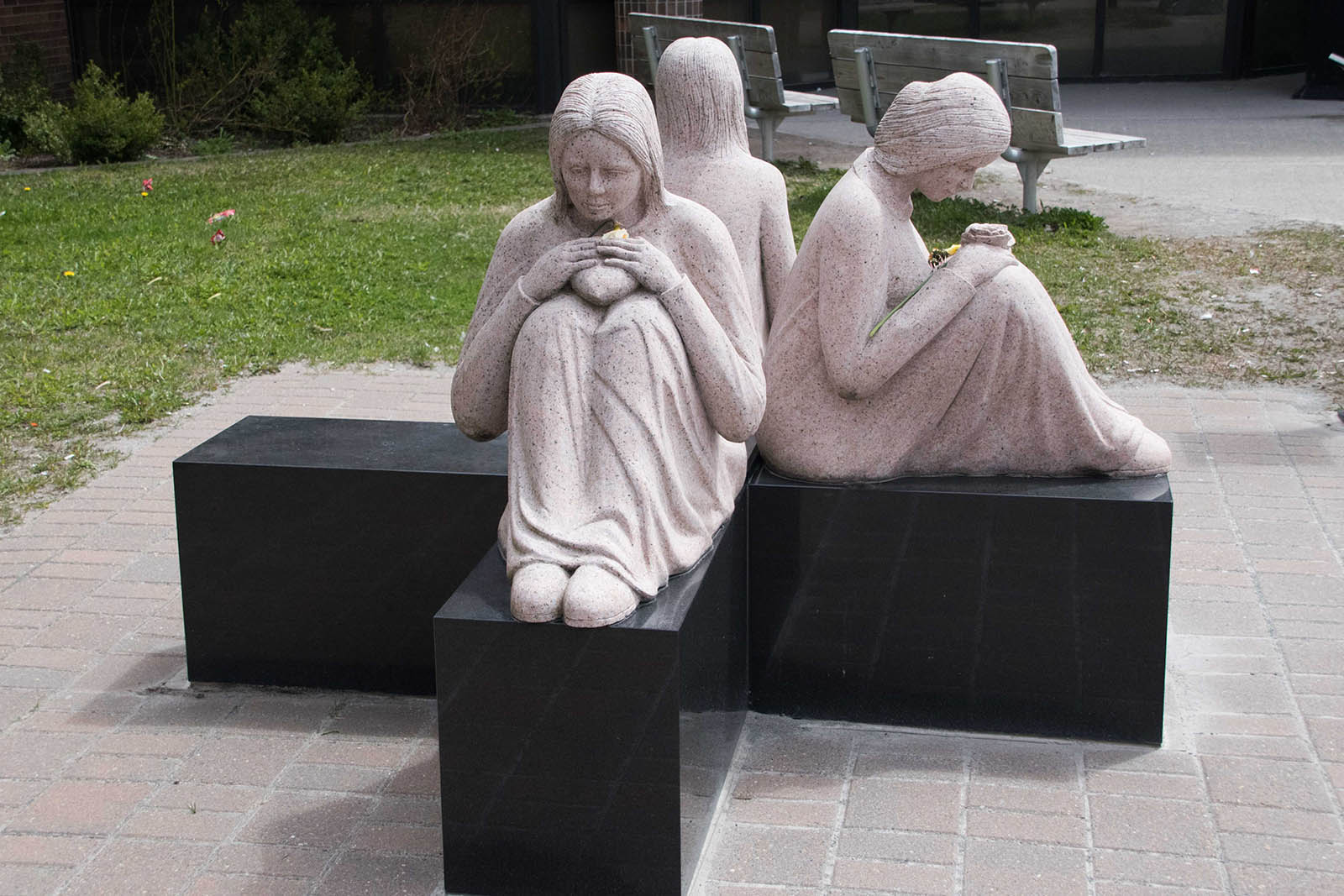 Photograph by Bob Brink
⇦ back
Graces
by James Smith
Sculpture 
(Pink and black granite)
Health Sciences Centre, St. John's
300 Prince Philip Dr., St. John's, NL A1B 3V6
Go to map ↓
The memorial Graces is located outside the entrance of the Health Sciences Centre, which also includes the Dr. H. Bliss Murphy Cancer Centre. It was part of the class-action lawsuit settlement against Newfoundland's Eastern Health Authority over erroneous hormone-receptor tests of breast cancer patients that occurred between 1997 and 2005.
James Smith won the competition for his sculpture's design, depicting three seated female figures carved from pink granite, communicating hope, health and healing. Smith placed the figures on three of the four black granite bases while leaving one empty. According to the artist, the empty base symbolizes the "loss and sorrow of loved ones lost" caused by inaccurate hormone-receptor testing results at the centre.
Artist bio
James C. Smith lives near Madoc, Ontario. He studied at York University and the Ontario College of Art and Design. He has specialized in public sculpture since 1984. He has been recognized with numerous awards and in 2006 Mr. Smith was inducted as a Fellow Of The American Institute of Commemorative Art.
jamescsmith.ca