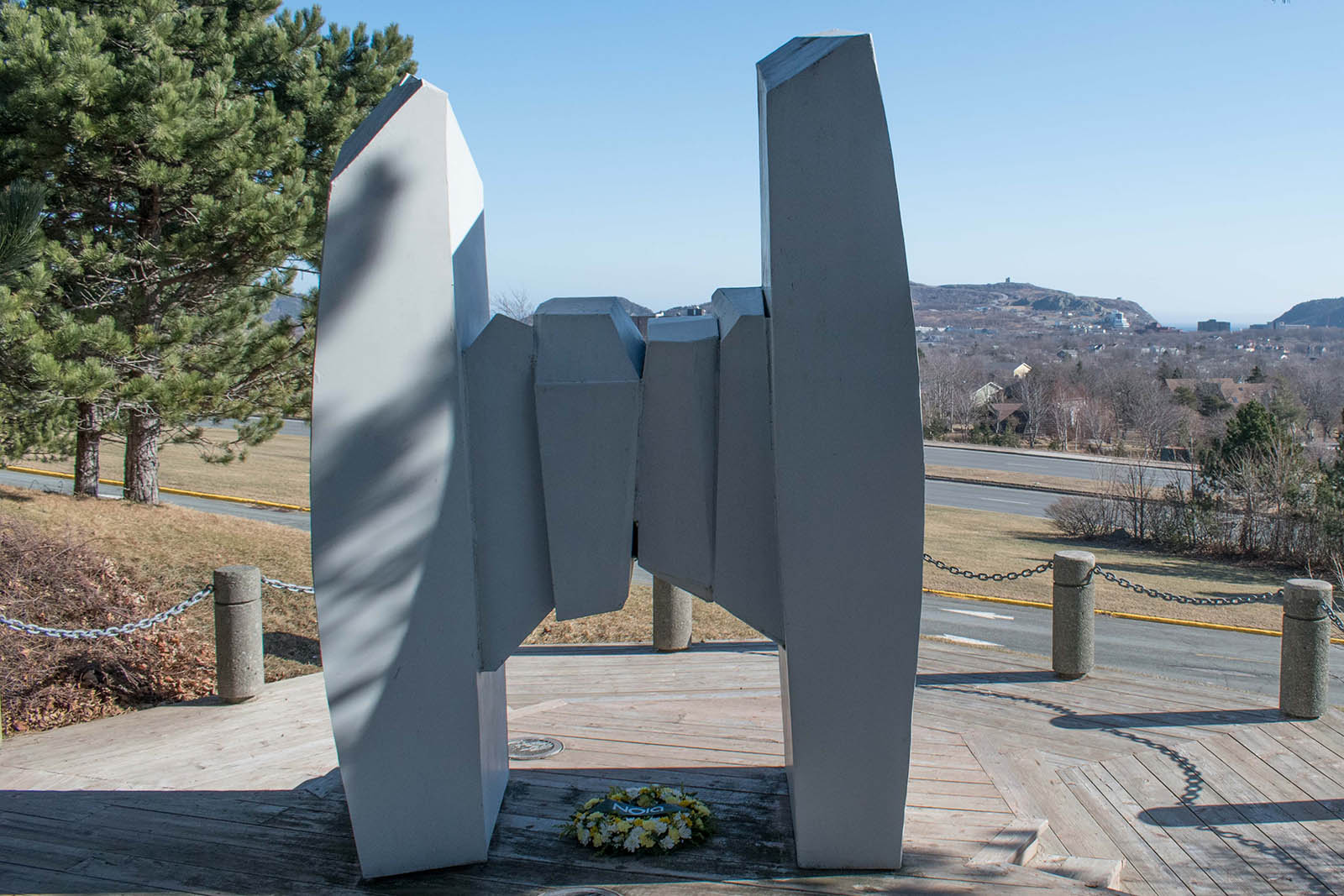 Photograph by Bob Brink
⇦ back
Ocean Ranger Monument
by Stewart Montgomerie
Confederation Hill, St. John's
100 Prince Philip Dr., St. John's, NL A1B 3R4
Go to map ↓
The Ocean Ranger was the world's largest semi-submersible drilling rig. The rig capsized on February 15, 1982, killing all 84 crew members.
The sculpture comprises two tall pillars connected by four jagged pieces in the centre. Its location is a reminder of the open Atlantic Ocean and its exposure to the elements. The site provides a physical space for family members to come and pay their respects, with one family member saying that the monument brings comfort.
Artist bio
Stewart Montgomerie was born in Glasgow, Scotland, in 1941. His family moved to Corner Brook in 1952. In 1961, he became artist-in-residence for Bowaters Newfoundland; the pulp and paper company provided him with a studio, from which he painted landscapes for visiting VIPs, produced illustrations for safety posters and promotional brochures, and created murals for the Glynmill Inn. He also had significant time to work on his own art. He later moved to Ferryland and became a full-time artist, creating paintings and sculptures which can be found in permanent collections across Canada.
heritage.nf.ca/stewart-montgomerie