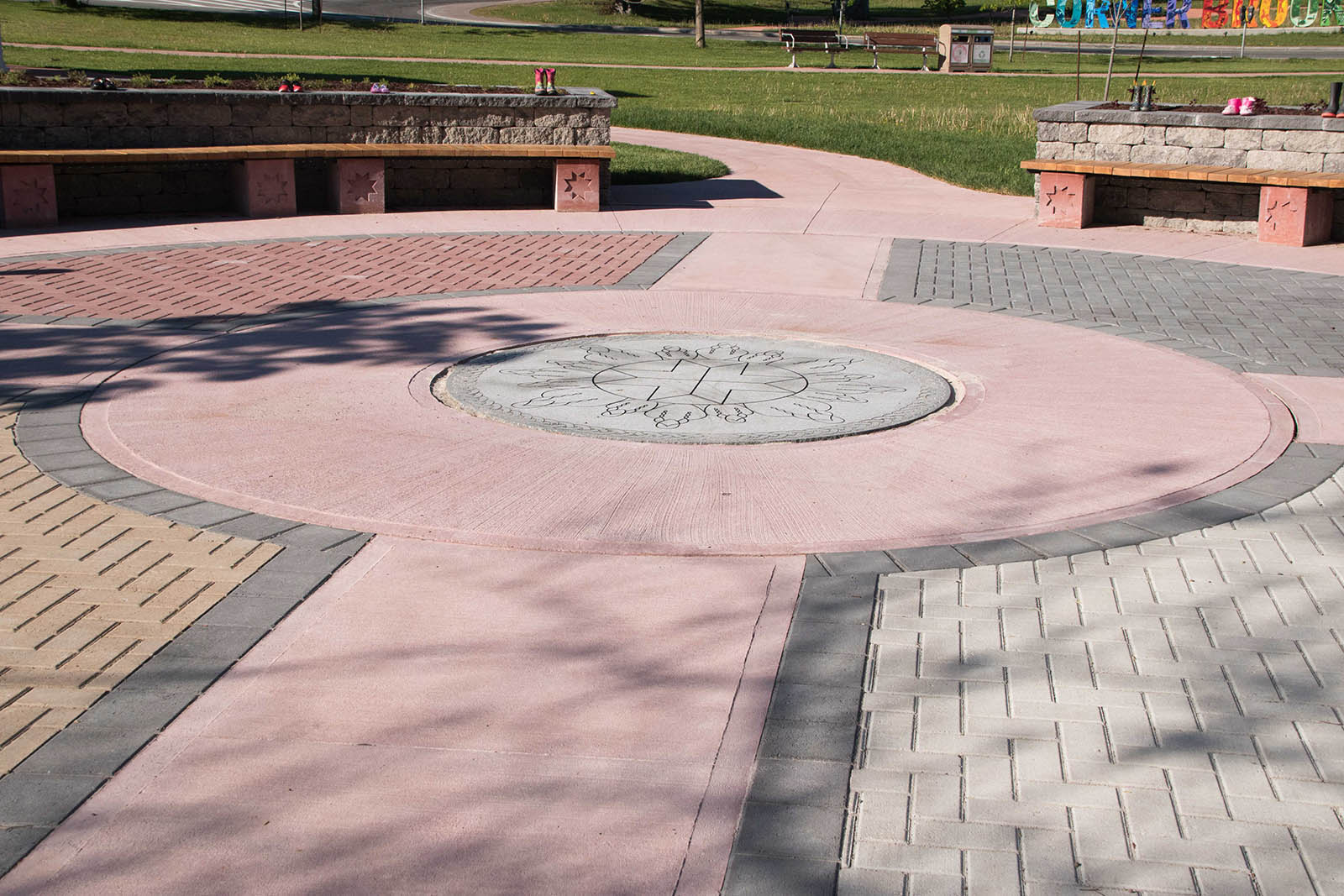 Photograph by Bob Brink
⇦ back
Missing and Murdered Indigenous Women and Girls Monument
by Jenny Brake
Majestic Lawn, West Street Business District, Corner Brook
Church St., Corner Brook, NL A2H 2Z4
Go to map ↓
Located in the north corner of the Majestic Lawn is a memorial garden and community gathering space dedicated to Missing and Murdered Indigenous Women and Girls from area communities and across Canada. The circular designs of the commemorative garden include elements of a medicine wheel. Indigenous artist Jenny Brake was inspired to paint the image entitled' "Don't forget Me", translating to "Mukk-aqanta'sualiq" in Mi'kmaq and is representative of both the history of Indigenous women and the present day.
According to Jenny, her painting can be interpreted in the following way:
"The women in the circle represent the women that we have lost and the women that are still enduring the violence.
The medicine wheel is a universal tool for Indigenous people that represents our culture and the teachings of each of the four directions. The women surround the medicine wheel to show combined strength and shared experiences."